A list of Blizzard's 2016 April Fools.
Official
The Alpha Test continues and we've received a legion of great feedback from the community so far. To keep the conversation rolling, we wanted to provide a preview of some of what the next build has in store.
A community of peaceful descendants of the Frostwolf clan, the Frostdoge clan secretly inhabits the snowy expanses of Frostfire Ridge. Its members have transcended their ferocious nature to achieve true enlightenment, aided by the powerful influence of the mysterious—and seemingly worthless—Chunks of Dogestone.
Following the wise and peaceful teachings of the great spirit of the Doge, the members of the Frostdoge clan have long worked to avoid joining the ranks with or fighting against the Iron Horde—but as news of Gul'dan's Burning Legion invasion spread, they have felt driven to interfere in the hopes of saving their homeworld.
Get ready to experience World of Warcraft on a whole new screen—your television! We're pleased to introduce our brand-new network—Azeroth TV—which will be coming your way Soon™. You'll find a truly legendary lineup of entertainment for the whole family. Check out just some of the high-quality programming we have in store below.
Flightmasters have long been fixtures on the faces of Azeroth, Outland, and (more recently) Draenor, giving weary travelers a lift to their next destination in exchange for coin. Heroes in need of rides to their next adventure have come to count on these Flightmasters' familiar greetings and steadfast reliability. Safety experts report that these ubiquitous Hippogryphs and Wyverns are still among the safest ways to travel, with incidents of passengers simply dropping down to the world "rarer than ever." But as times change and more travel options become available to the heroes of Azeroth, these stalwart Flightmasters are beginning to feel the pinch.
We're pleased to unveil the next epic game from Blizzard Entertainment—Hearthstone: The MMO!
You've played the game. You've beaten your friends. You've achieved Grandmaster every season. Now, challenge your skills like never before, with StarCraft II Balance Manager 2016!
Millions of StarCraft II players have been giving valuable balance insight for years, but for the first time ever, players will be able to balance the game! Do you have what it takes to be the best? Prove it with BM 2016! Utilize the same tools as the StarCraft II balance team and show us what you got!
Our newest feature, Career Mode, allows a player to start their balancing experience from the beginning in Bronze, and work their way up to Grandmaster! Experience an epic and fulfilling career as a Balance Manager, where every minor change you make is endlessly criticized and loved at the same time!
Our newest Co-op Commander offers bold new gameplay and a friendly, easy-to-love appearance. Armed with an adorable expression and a ruthless thirst for combat, the Carbot Zergling will speed into your opponents' hearts, as well as their bases.
Though only a lowly member in the zerg's massive army, the Carbot Zergling is a heavy hitter when it comes to laughs and vicious surprises. Recreate the magic of your favorite Carbot shorts by watching the Carbot Zergling scamper across battlefields while plotting your opponents' doom.
Recommended for players with an excellent sense of humor
Crush your foes with punishing attacks like Lick and Tail Wag
Embody the might of the Swarm while occasionally making really ridiculous facial expressions
It's time to rev your engines! Brought to you by the creators of StarCraft II, Maximum Novadrive™ is a full throttle look at the Koprulu sector as you've never seen it before.
As Nova Terra, the best ghost in the Dominion, you will take to the mean streets of Sharpsburg with a fully customized vulture-class hover cycle. Navigate freeways depicted in stunning 16-bit graphics that almost let you smell the exhaust as Nova struggles against inattentive drivers and poorly enforced traffic laws!
Champions of the Nexus: we've heard your feedback, your ideas, your hunger for more Heroes of the Storm. And more than any question of balance or mechanical tweaks, more than any new Hero requests or evocative skin ideas, the question we hear most often from the strongest voices in the Heroes of the Storm community is: "Can I zoom in farther on your official website?"
We can finally tell you the answer to that question. Yes. Today, we're proud to announce a way to zoom in so far, you'll zoom directly into the Nexus.
That's right: Nexus Lane View.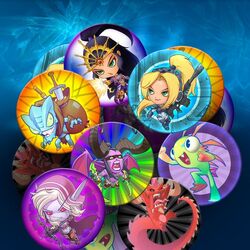 Blizzard Entertainment is excited to announce an epic one-day sale on Diablo loot! Who needs to beat on another Treasure Goblin when you can have a slice of Sanctuary shipped right to your doorstep? Choose from these five new officially licensed Diablo products, each crafted with an attention to detail and quality that would make Haedrig the Blacksmith proud. Don't delay: these items vanish after today!
The Blizzard Gear store featured several exciting new items:
Alliance and Horde toilet paper
"No bias here, this stuff is 100% for the wipes!"
Relive the 90s—now! Metallic slammer not included.
World of Warcraft Ultra Premium Orc Statue by Blizzard Collectibles (price: $100,000,000.00)
For years you've been asking for more overwhelmingly expensive statues on our site. Well, your wish is our command! This incredibly limited edition statue can be yours today.
Fansites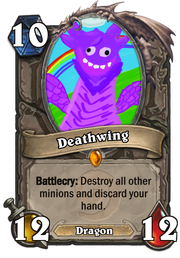 Following Wednesday's major alpha build, a small update has been deployed with some exciting changes.
Pepe is joining us in Legion as an Artifact Weapon whose traits unlock tons of new costumes! Players hyped about the Old Gods and the latest Hearthstone expansion will be intrigued to find the link between the Old Gods and Darkmoon Faire strengthened in this build as well. Many players will also rejoice to learn that the Garrison is set on fire.
General

The Hearthstone beta is now officially over and all accounts desiring to continue playing must pay a monthly subscription fee of $14.99.
The matchmaking experience has been improved greatly. Attempting to enter ranked mode with a Secret Paladin deck immediately places the player at Legend rank.
All packs have been removed from the Store.

Developer Note: We've listened to complaints about some packs being removed from the store, and have removed all packs from the store in order to maintain a fair environment.