Objectives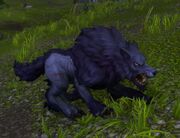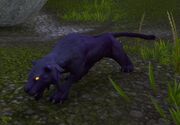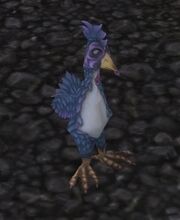 Collect 100 Saber Flanks, 100 Worg Meat, and 100 Clucker Tidbits.
Description
It sounds like the peons are feeling undervalued. They do important work for the Horde, but their diligence is often overlooked. A little goodwill would go a long way.
Let's plan a feast in their honor. We'll need quite a bit of meat to sate their enormous appetites, luckily, I have a totem that can help with that.
You acquire the ingredients, and I will make a meal guaranteed to boost morale.
Rewards
You will receive:
Progress
Did you bring the meat?
Completion
We'll be eating well tonight, <name>.
Notes
Upon accepting A Little Goodwill,

 [50] Worthwhile Repairs, and

 [50] Peon Promotions!:
Kiro says: We have to do what we can to appease the peons.
Look for Highland Worgs, Twilight Prowlers, and Highlands Cluckers in the Dunwald Ruins area. While they can be killed as they are, doing so will only yield about 1 piece of meat per kill. Plant the
 [Enlarging Totem] on the ground near them to massively increase their size and the amount of meat they drop.
Progression
Patch changes
Hotfix (2020-01-14): Highland Worgs are no longer endangered and can be readily slaughtered to fulfill " [50] 

A Little Goodwill

."

Patch 8.3.0 (2020-01-14): Added.

External links