Objectives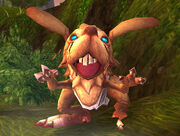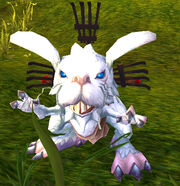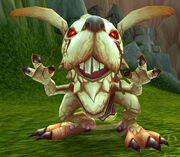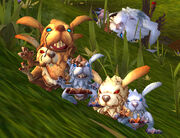 Slay 8 Snagtooth Spotters, Tool-Grabbers, or Troublemakers. Then slay 18 Snagtooth Pesterlings.
Description
I apologize for the state of things around here. The virmen - those rabbity creatures, down the hill - have been pushing further and further into my family's farm, and our crops - which are normally bigger, and more delicious, by the way - have been suffering because of it.
I'm no soldier... but you might be! Would you mind pushing some of these virmen off of our land?
Rewards
You will receive:
Progress
Have you pushed the virmen out yet, <class>? We need to bring in our crops soon, or they'll be lost for sure.
Completion
<Pang surveys the area around his farm.>
Well, they're not ALL gone yet, but there's less of them. And they aren't holding their ears quite as high anymore.
I'd guess they're scared of you, <name>.
Gains
Notes
Pick up
 [15-35] A Poor Grasp of the Basics before heading out.
Plenty of killing and gathering just away from the quest givers. Look around for Chattering Dirt Piles and interact with them. Five Virmen Pesterers will pop out, weak level 86 virmen with 36,870 health.
Progression
Optional breadcrumbs:
 [15-35] They Call Him... Stormstout,
 [15-35] His Name Was... Stormstout
Patch changes
External links