The subject of this article was removed in patch 4.0.3a but remains in World of Warcraft: Classic.

This includes items and quests that can no longer be obtained or are now deprecated.
The categories should reflect this, and should not include retail realm categories.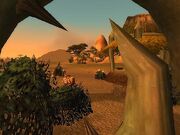 Agama'gor[44, 50]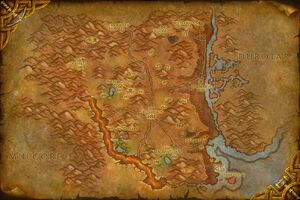 was a large Bristleback quilboar settlement located just north of the road leading west from Camp Taurajo. Its close proximity to the camp makes it a convenient area to grind for Blood Shards which are dropped by Bristleback quilboar mobs and can be returned to the exile Mangletooth for temporary buffs.
External links