For the Pet Battle ability, see

[

Agony

]

.
Agony

Agony
Level 10 Affliction warlock ability
40 yd range
3% of base mana
Inflicts increasing agony on the target, causing up to (214.4% of spell power) Shadow damage over 18 sec. Damage starts low and increases over the duration. Refreshing Agony maintains its current damage level.



Agony damage sometimes generates 1 Soul Shard.

Usable by
Class
Warlock
Properties
School
Shadow
Cooldown
None/Global Cooldown
Other information
Level learned
10
Improvements

[

Amplify Afflictions

]

,

[

Writhe in Agony

]

Related debuff

Agony
Suffering (3.97% of spell power) Shadow damage every 2 sec. Damage increases over time.
Duration: 18 seconds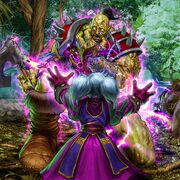 Agony is a level 10 Affliction warlock ability.
Rank 2 is learned at level 52, allowing Agony to ramp up to 10 stacks.
Notes
Deals 10% less damage in PvP combat.
Improvements
Patch changes
See also
External links