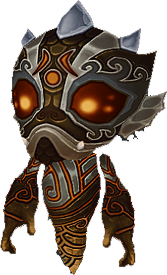 Alementals are brew elementals that made their first appearance with the World of Warcraft: Mists of Pandaria expansion.
So far they have only appeared inside the Stormstout Brewery, where Uncle Gao mistakenly created them,[1] as well as on the Timeless Isle.
The pandaren brewmasters accidentally brought a barrel of Uncle Gao's last sentient batch of brew with them to Brewfest.[2]
Notable
Types
As a companion pet
Notes
See also
References
Creature group
Elemental creatures

Elements

Types
Variants

Air variant
Earth variant
Fire variant
Water variant

Other
Golem
Nature