For other Altars of Storms, see Altar of Storms.
An Altar of Storms can be found at the western edge of the Blasted Lands.[39, 32]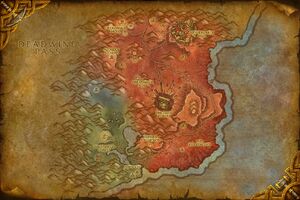 Lady Sevine, now dead, was the one who built it here.
During the Burning Legion's third invasion of Azeroth, the altar was taken by the Veiled Hand cultists led by Caden Shadowgaze.[1]
References
^   [10-45] 

Finishing the Job
External links