Among the Bones (Alliance)
Quest starters
Objectives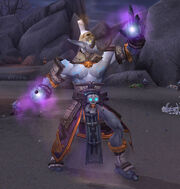 Kill Zur'chaka the Bonecrafter.
Description
My scouts have spotted a dangerous Zandalari among the bones west of Ihgaluk Crag. I need someone capable to see him dispatched. Are you up to the task?
Rewards
You will receive:
 [Arcane Trove] and 24

72
5

Progress
Is it done?
Completion
It's good to have a <man/woman> I can trust close at hand.
Gains
Notes
Between Ihgaluk Crag and Za'Tual is the Za'Tual boneyard, a small beach where at [42, 79]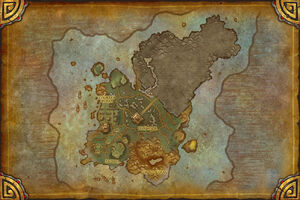 resides Zur'chaka the Bonecrafter, alongside the Eternal Spirit of Tharon'ja and a dozen or so other Zandalar trolls. See Zur'chaka's article for abilities and tactics.
Progression
Stage 2: Assaulting the Zandalari fortifications

Three hubs including Stage 1 areas (11 quests) plus one Stage 1 boss quest

Diremoor
Stage 5: The Final Gate
All quests listed in Stage 4, then one of:
Patch changes
External links