Anatomical Dummy
Toy
Use: Summon an Anatomical Dummy at target location for 5 min. The punching bag acts as a target dummy while it persists.

Only usable outdoors in Pandaria. (1 Hour Cooldown)
"Artifact details have already been logged in your Archaeology Journal, under the Completed Artifacts Tab."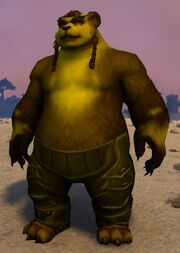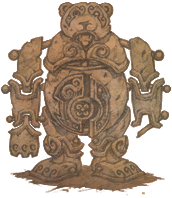 The Anatomical Dummy is a rare mogu archaeology artifact, created from 180x

[Mogu Archaeology Fragment]. Up to three
 [Mogu Statue Piece] may be used to solve this artifact.
Description
Unsolved
Something about this anatomical dummy makes you think "malevolent", rather than "medical".
Solved
An anatomical torture dummy of a Pandaren. It was used to document torture techniques.
Notes
The dummy also comes with verbal taunts.
Bring it on, jerk.

Is that supposed to hurt?

Oooh. Mr. Big Mean Mogu. I'm so scared.

Ow. That really hurts. Not.

That doesn't even tickle.

That's all you got?

You want a piece of me?

You're not very good at this torture thing.
Patch changes
External links