Objectives
Find 12 Old Ship Parts.
Description
I got a little deal on the side, selling used ship parts to Addington Shipyards.
While you're out looking for the treasure, see what sort of useful parts you can salvage from the mud: anchors, cannons, whatever!
We'll sell them to Addington and cut you in for a share of the profits.
Rewards
You will also receive:
Progress
See what you can find out in the mud.
Completion
We'll make good money off these. No one will know they are used parts.
Notes
Pick up all of

 [110 - 120] Not On Our Payroll,

 [110 - 120] Fun With Magnets and

 [110 - 120] Bomb Beats Rock before heading out.
While out and about, look for Crushtacean at [51.2, 55.4]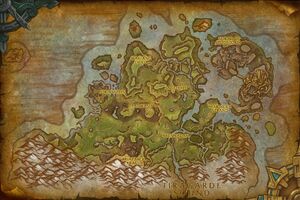 in a cave off on the eastern side of the quest area. It drops the

 [Bonesplinter Band] and some

[Azerite].
Ship parts and restless stones carpet the area.
Progression
Optional breadcrumb from Eckhart Lodge:

 [110 - 120] Reloading
Outbound breadcrumb to Seabreeze Village:

 [110 - 120] Helping Out, Somewhere Else →
Patch changes
External links