Arcanite Dragonling
Item Level

60

Use: Activates your Arcanite Dragonling to fight for you for 1 min.
Requires Level 50
Requires Engineering (300)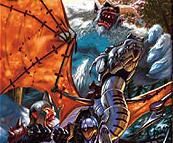 Source
This item is created with Engineering (300); taught by

 [Schematic: Arcanite Dragonling].
Notes
This dragonling casts Flame Buffet, increasing the Fire Damage done to the target by 60. This effect stacks up to 5 times.
Using this item starts a 20 minute cooldown on this trinket, and a 1 minute cooldown on other guardian pet trinkets (such as the other mechanical dragonling type trinkets, Defender of the Timbermaw, etc). This means that there is still some value in keeping older dragonling trinkets after creating new ones.
The summoned dragon gains one level for every 5 points the user has in Engineering. So an engineer with Engineering 375 summons a level 75 dragonling.
Trivia
Patch changes
See also
References
External links