Ardenweald storyline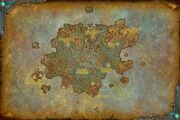 The Ardenweald storyline comprises several chapters of the level-up experience in Ardenweald, tracked in the achievement
[Awaken, Ardenweald].
Campaign
Welcome to Ardenweald
Aiding Tirna Vaal
Droman Tashmur starts two parallel chapters of the campaign at Tirna Vaal:
Tranquil Pools
Spirit Glen
Waning Grove
Glitterfall Heights
This is the Way
The Fallen Tree
Visions of the Dreamer
Complete all of:

 [58] 

The Restless Dreamer

and  [58] 

Caring for the Caretakers

 [58] 

End of the Dream
Awaken the Dreamer
The Shadowlands campaign continues with the Revendreth storyline, starting with

 [58] A Plea to Revendreth.
Side quests
When a Gorm Eats a God
After completing the "Waning Grove" chapter, Guardian Kota starts this side story.
Night Fae campaign
Should players choose to join the Night Fae Covenant at level 60, they will begin the

[Night Fae Campaign].