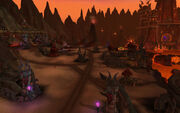 Ascendant's Rise[60, 80]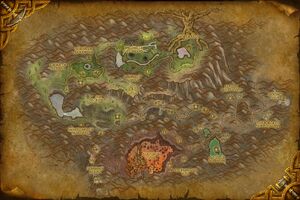 (also called Ascendant's Circle) is a Twilight's Hammer outpost on a ledge overlooking the Throne of Flame and close to Sulfuron Spire in Mount Hyjal. It is here the most highly trained Twilight's Hammer devotees have achieved a partial elemental state.
A wagon with a

 [Pure Twilight Egg] can be found in this area as well. This egg reveals that for the first time the Twilight dragons have a matriarch, Desperiona, capable of being a broodmother.
Gallery
Patch changes
External links