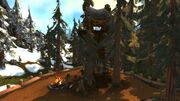 Ashwood Post is a trappers' camp in south-central Grizzly Hills.[59, 50.8]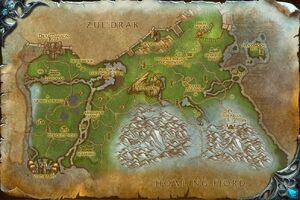 It lies just to the west of Ashwood Lake, southeast of Grizzlemaw and southwest of Camp Oneqwah. It stands by a "T" where a north running road between two mountainous areas from Howling Fjord meets the main east-west road through Grizzly Hills.
After the quest

 [15-30] Escape from Silverbrook, the initially friendly trappers here become hostile to the Alliance.
NPCs
External links