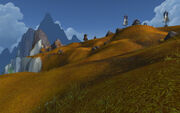 The Auburn Bluffs [74.0, 64.0]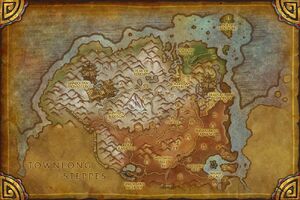 are high above the bay between Kun-Lai Summit and the Jade Forest. From north to south, the Temple of the White Tiger, Yinying Village, Fire Camp Yongqi, and Lao & Son's Yakwash can all be found on the bluffs.
Yongqi Scouts can be found wandering the area. Bluff Hawks make their nests here. The Bluffs are one of the spawn points for the Zandalari Warbringer.
Patch changes
External links