Backstab

Backstab
Level 14 Subtlety rogue ability
Replaces

[

Sinister Strike

]

Melee range
35 Energy
Requires Daggers
Stab the target, causing X Physical damage. Damage increased by 20% when you are behind your target



Awards 1 combo point.

Rank 2:

When you are behind your target, Backstab critical strikes now also expose a flaw in their defenses, applying Find Weakness for 6 sec.

Usable by
Class
Rogue
Properties
School
Physical
Cooldown
None/Global Cooldown
Other information
Level learned
14
Rank levels
46 (rank 2)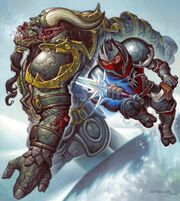 Backstab is a level 14 Subtlety rogue ability. It is a hard-hitting move that only works with a dagger in the main hand, and deals additional damage if standing behind the target.
Tips and tactics

This section contains information that is out-of-date.
Formulas
The base damage of Backstab is calculated as follows:
Levels 14-20:
Damage = (49.3272% of Attack power) * ((Level - 10) * 11 + 260) / 370

Levels 21+:
Damage = (49.3272% of Attack power)

Trivia
Backstab is a basic Rogue spell in Hearthstone. The flavor text reads: "It's funny how often yelling "Look over there!" gets your opponent to turn around."
Patch changes
See also
References
External links