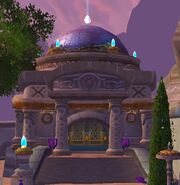 The Bank of Dalaran is the bank to the north of Sunreaver's Sanctuary in the city of Dalaran. [53, 16]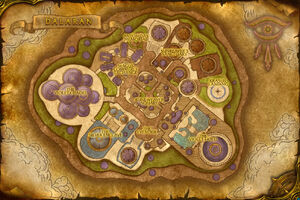 It is usually viewed as the "Horde" bank, though either faction can use it. The head of the bank is a shapeshifting "astral being" named Glutonia. She had a relationship with Alodi long ago, and was an elf in his time but a goblin today.[1]
During te purge of Dalaran, Magister Brasael was killed here. Stormwind units then were located here.
NPCs
References
^   [10-45] 

Alodi's Gems