Bathran's Hair
"The maple-like leaves glisten with the promise of new life and the potential for deadly misuse."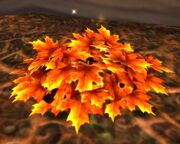 Bathran's Hair is is located throughout Bathran's Haunt in Ashenvale.[31, 22]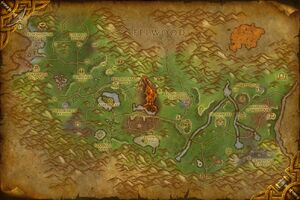 The leafpiles show up on the minimap for Herbalists.
As a quest objective
Collecting 8 strands of Bathran's Hair from piles of leaves around Bathran's Haunt is the objective of

 [7-30] Bathran's Hair.
Gallery
Patch changes
Patch 4.0.3a (2010-11-23): Name of object changed from Plant Bundle to Bathran's Hair. Model changed.

External links