Battle.net (formerly Blizzard Battle.net; often abbreviated as bnet) is an internet-based online gaming and social networking platform developed by Blizzard Entertainment. It was launched on December 31, 1996, with the release of Diablo.
Battle.net was the first online gaming service that was incorporated directly into the games, in contrast to external interfaces that were used by other online gaming services at the time. This feature, along with the ease of account creations and the absence of member fees, caused Battle.net to become a popular choice among gamers and quickly became a major selling point for Diablo and subsequent games. Since the successful launch of Battle.net, many companies have published online gaming services mimicking Blizzard's service and its user interface.
On March 20, 2009, Blizzard officially unveiled the revamped Battle.net 2.0.[1] It was later revealed further in detail of the Battle.net revamped features at BlizzCon 2009 which supported StarCraft II, Diablo III, and World of Warcraft. The original Battle.net was then renamed to Battle.net Classic.[2]
In August 2013, Blizzard released an open beta for the Battle.net desktop app.[3] The desktop application was later renamed to Blizzard App in March 2017, as part of a rebranding effort to retire the Battle.net name; however, Blizzard later reversed this in August 2017, and opted to use the merged name Blizzard Battle.net. The app currently supports storefront actions, social interactions, and matchmaking for all of Blizzard's current games, as well as various Call of Duty games and Crash Bandicoot 4: It's About Time from its corporate sibling Activision.
In September 2017, Blizzard released a Battle.net application for Android and iOS. The app includes the ability to chat with and add friends in addition to seeing what games they are currently playing.
History
Battle.net Classic
When the service initially launched with Diablo on December 31, 1996,[4] Battle.net offered only a few basic services like chatting and game listings. Players could connect to the service, talk with other gamers and join multiplayer games of Diablo. Besides user account data, no game data was stored on the Battle.net servers. When a player was connected to a game, they would be connecting directly to the other players in the game. No data was sent through the Battle.net servers. While this made the service quick and easy to use, it quickly led to widespread cheating since players using cheats could modify their game data locally. However, since there was an option to create private games, many players ended up playing with people they knew.
With the release of StarCraft in 1998, the usage of the Battle.net service increased significantly. The StarCraft Battle.net beta went live on January 5, 1998.[5] Features such as ladder ranking and game filters were added to the service. Battle.net grew even larger after the release of the expansion pack StarCraft: Brood War, with tens of thousands of players logged on at any given time (even in the present day). StarCraft Battle.net was especially successful in South Korea, where the number of players logged on was often many times that of the United States. The website received a redesign and a fresh new logo on 10 February 1999 which made its mark as the "Battle.net Classic" for future iterations.[6]

StarCraft also brought a new copy protection scheme known as CD keys. Under Diablo, Battle.net would allow any client to connect to the service. With StarCraft, only those players with a valid and unique CD key – a generated 13-digit number distributed with each boxed game – were allowed onto the service. Only one person could connect to Battle.net using a specific CD key at a time. CD keys could also be muted (unable to chat in channels or whisper), voided (restricted to The Void channel), jailed (both muted and voided) or banned from Battle.net entirely. Every Blizzard game since StarCraft has used the new copy protection system to connect to Battle.net. StarCraft: Brood War used as its CD key whatever CD-key was found on the original StarCraft on that computer, and was thus only installable if the original was already installed. With the release of the Gateway system in Brood War (selectable regional server clusters), two players could play at the same time, as long as they are on different gateways. Given how the gateways are expectedly separate from each other, each with their own games list and user accounts that are not shared across the other gateways, it is still maintained that they cannot play in the same game nor chat with each other, etc.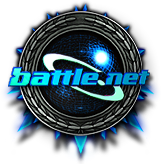 Diablo II was released in 2000 to much fanfare. The main highlight of Diablo II as it relates to Battle.net was that the game used the client-server model. The game was no longer simulated on each player's computer but instead was run on Blizzard's server. This also meant that all of the character data for the game was stored on the Battle.net servers. The game also has an open character feature on Battle.net which stored the player's character on the client. This allowed players to play characters locally or on a LAN, and then use those same characters on Battle.net. However, any open games played on Battle.net were not protected from cheating by other players since they could have modified their characters locally. Diablo II also had a unique feature that would show the players in the Battle.net chat room as avatars who looked like their characters did in the game. It also used a different Battle.net interface than previous games, where previously there were mainly only color differences. There was also expanded ladder support including a "Hardcore" ladder which listed players whose characters would be removed permanently if they died in-game. Again, with Diablo II usage of Battle.net increased steadily, climbing even higher with the release of the expansion pack Diablo II: Lord of Destruction in 2001.
Warcraft III: Reign of Chaos was released in 2002 and its expansion pack, Warcraft III: The Frozen Throne, was released in 2003. The release of these two games brought with them a number of new features to the online service. The most significant feature to be added was probably the concept of Anonymous Matchmaking. This feature allowed a user who wanted to play a game to simply press a button and automatically be matched up with one or more other players who were similar in skill (based on ranking) and also wanted to play a game. This allowed for people to get into games quickly and easily. It also reduced win-trading, where two people would purposely win and lose games to artificially raise their rank on the ladder. The matchmaking concept was also expanded to team games in a feature called "Arranged Teams". In an arranged team game, you could make a team with one or more friends, which was then anonymously matched up with another team of the same size and rank. However, a strategy was introduced on how to cheat the automated 'fair' matchups, called 'Abusing', simply by someone losing the Arranged Team Games intentionally with one ally so that with another ally (who wants to gain wins easily) won't find it difficult because the automatic matchups would put the two players up against relatively unskilled players. Automated tournaments were added in the expansion, where players would compete to be crowned tournament champion in a series of games played throughout the day. In addition to the new game styles, a slew of other features was added including selectable chatroom icons unlocked based on the player's number of wins, a friends list, and clan support.
Battle.net 2.0
The Battle.net service was revamped in 2009 and officially unveiled on March 20, 2009. It was further elaborated at BlizzCon 2009. Battle.net 2.0 contains three unique sections; the first allows players to connect all Battle.net accounts, World of Warcraft characters and friends list together and integrate them into a unified single Battle.net account. Players can also unlock achievements in-game which would, in turn, unlock avatars and decals which would be shown on the player's profile, the decals can also be seen in-game on the player's units.[2]
The second section consists of making Battle.net into a competitive platform for players which involves a new improved matchmaking system, simplifying the process of players organizing games. The ladder system has also been revamped; the system classifies players into certain leagues according to their level of competitiveness. Players would then compete against others who have a similar skill level of their own. There is also a special practice league to practice and hone skills, where game speed is reduced and maps are designed to create a slower pace of the game. The party system works similar to that of World of Warcraft where players with friends would join together and enter games as a party.[2]
The final section involves a new chat system similar to Instant Messaging across games. Players may communicate with friends across games, servers, and characters.[2] Another new element is the use of an online marketplace which allows player or map makers to create and sell their maps online through Battle.net, players can also browse and search through maps online and rank them by player ratings as well as download both free and paid maps. This is however not implemented yet.[2]
World of Warcraft initially did not support Battle.net, having separate accounts from Battle.net once until the revamp of Battle.net on March 20, 2009, which forced players to merge their World of Warcraft accounts with the new Battle.net accounts. The features of Battle.net utilized in World of Warcraft include allowing players to engage in cross-realm, cross-faction and cross-game chat, which allows players to talk with their friends on their Real ID friends list, from other factions, other servers as well as other games such as StarCraft II and Diablo III. World of Warcraft players were mailed an in-game pet on October 15, 2009, if they had merged their account. On November 11, 2009, Blizzard made Battle.net a mandatory feature for World of Warcraft players.[7]
StarCraft II was the first game to natively support the new revamped Battle.net online interface. It was split into three installments: the base game with the subtitle Wings of Liberty, expansion pack Heart of the Swarm, stand-alone expansion pack Legacy of the Void and downloadable content mission packs Nova Covert Ops.[8] The new Battle.net was planned with a marketplace for StarCraft II which would allow players to download both free and paid maps, but this feature has not yet been implemented. Instead, regular and custom maps are available for everyone and sorted by a popularity system based on total playtime. The new interface includes a chat service which is similar to that of Instant Messengers which allows players to interact across different games. Initially not having been shipped with regular, channel-based chat rooms, this was later added in a patch after both community and gaming media noted the lack of the feature.[9]
On May 5, 2010, Blizzard revealed that Battle.net 2.0 would be integrated with social networking site Facebook, "linking the world's premier online gaming platform with the world's most popular social platform".
On December 4, 2010, (a few days before Cataclysm was released) it was announced that the World of Warcraft community sites (previously at worldofwarcraft.com and wow-europe.com) would now be hosted on Battle.net.[10][11] Near the launch for Legion, the community sites were moved back to their previous domains from Battle.net which was most likely due to their transitioning decision from the Battle.net brand.
On January 7, 2014, Blizzard updated the parental controls to a new default setting that will prevent in-game purchases for accounts that have Parental Controls turned on. This change is to ensure that Parental Controls users will have more control over real-money purchases in Blizzard games.[12]
Battle.net desktop app
Main article: Battle.net desktop app
In August 2013, Blizzard released an open beta for the Battle.net Launcher.[3] The launcher is a desktop application which allows players to purchase, install and patch their games, and provides access to the friends list and messaging. It also provides access to some account management and game services. Blizzard launches its own cross-game voice chat service in October 2016. Blizzard Voice is integrated into the Battle.net application.[13]
In February 2017, Blizzard introduced the ability to obtain Blizzard storefront credit by trading in "WoW Tokens" from World of Warcraft, bought through the use of in-game gold and initially used as a means of trading credits between players of World of Warcraft. These credits could be used to purchase other Blizzard games or content, such as card packs for Hearthstone or loot boxes for Overwatch.[14]
The PC version of Destiny 2, developed by Bungie and published by corporate sibling of Blizzard, Activision, was exclusively sold and launched through the Battle.net on its Windows release on October 24, 2017, as well as used to support the game's matchmaking capabilities, making it the first non-Blizzard game supported by the launcher.[15] Blizzard affirmed that players can use gold farming in World of Warcraft to generate credit towards their Blizzard account that they can use towards purchase of Destiny 2.[16] Blizzard said that they are also "potentially evaluating needs or opportunities for future Activision games" to be supported by the Battle.net,[15] with the PC version of Call of Duty: Black Ops 4 that was announced on May 16, 2018 to be exclusively available on the desktop app.[17] Blizzard said it does not plan to extend similar support to other third-parties, fearing it would weaken their quality control with the product.[18] Call of Duty: Modern Warfare was announced on May 30, 2019 and the PC edition will be available on the desktop app.[19]
Rebranding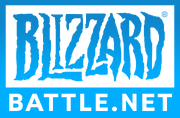 In late 2016, Blizzard announced plans to rebrand Battle.net. According to CEO Mike Morhaime, the company found themselves in a position where they had two competing brands - Blizzard and Battle.net - creating confusion for players of where to find information about their games, and wanted to consolidate the branding.[20][21] Their first step was a plan to retire the "Battle.net" name in favor of calling service "Blizzard Tech", announced on September 21, 2016,[22] and renaming the client as the "Blizzard App" by March 24, 2017.[23] However, following this change, Blizzard realized that the "Battle.net" brand had too much legacy behind it to let it go since dropping the brand created additional confusion for users.[20] This further became an issue when Blizzard sought to have Destiny 2 use the service, as they wanted to be clear that the game was not developed by Blizzard but used the Battle.net framework, but the "Blizzard App" branding would not provide that clarity.[20][24][25] In August 2017, Blizzard stepped back from the full rebranding, and announced that going forward, they would call the service and application "Blizzard Battle.net", which Morhaime said was the best way they had found to combine both brands and minimize consumer confusion.[20][26][27] On December 14, 2018, the Battle.net Account Control website has been updated to the new Blizzard brand and is no longer on the Battle.net domain.
On March 31, 2021, the rebrand was reverted back to just "Battle.net". The new brand marks a new era of global gaming and social connectivity throughout the platform allowing friends from across the world to chat without the need to switch regions and includes cross-platform functionality, with Overwatch being the first to receive the cross-play capabilities.[28][29]
Games by Battle.net version
Battle.net Classic

Note: If you still have your old Blizzard games, you can add their (CD-)key to your Battle.net account so they both are linked together.
Battle.net 2.0
Not supported
Gallery
February 10, 1999 redesign[6]
Icons
See also
References
External links

Battle.net
 Official Website (Redirects to
Blizzard
)

Battle.net FAQ
 Battle.net Account FAQ

Battle.net
 forums

Classic Battle.net
 Old community site (US)
Blizzard Entertainment

 Old community site (EU)

[dead link - archived copy]

Battle.net 2.0 Preview
[dead link - archived copy]
Main

Teams

Products

Games

Applications

Mobile apps

Blogs

Web series

Other