Not to be confused with Darkglare, Observer, or Sleepy Willy.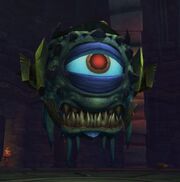 Beholders[1] are floating one-eyed creatures introduced in Mists of Pandaria. They are classified as aberrations or demons.
Known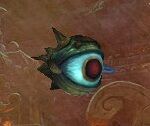 Beholder eyes
Notes
Their model file name is greater beholder, and the smaller eyes model file name is beholder eye.

Note that Observers, Darkglares and BabyBeholder also have beholder in their model file names.
See also
Rererences
^   [8-45] 

Beam Me Up
Creature group
Aberration creatures