Betrayal of the Guardian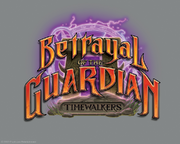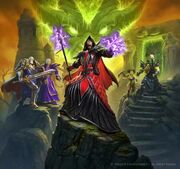 Betrayal of the Guardian is the 20th normal TCG expansion. It is set 2 of the Timewalkers Block.
Loot cards
Standard Sets

Heroes of Azeroth Block
March of the Legion Block
Drums of War Block
Scourgewar Block
Worldbreaker Block
Aftermath Block
Timewalkers Block

Dungeon & Raid Decks
Preconstructed Decks
Collector's Sets
Promos
Treasures
Misc.