Black Amnesty
Black Amnesty
Item Level

66

Dagger
Speed 1.60
53 – 100 Damage
(47.8 damage per second)
Chance on hit: Reduce your threat to the current target making them less likely to attack you.
Durability 75 / 75
Requires Level 60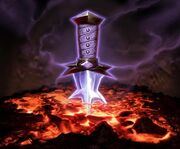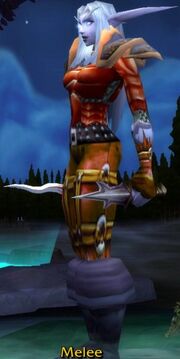 Black Amnesty is a Blacksmith-created dagger that's really geared towards a PvE Rogue. It gives the rogue another tool to help manage aggro.
Source
This item is created with Blacksmithing (300); taught by

 [Plans: Black Amnesty].
Trivia
Patch changes
Patch 1.7.0 (2005-09-13):

The effect of Black Amnesty will now be noted in the combat log.
Black Amnesty now binds when equipped.


Patch 1.6.0 (2005-07-12): Added.

External links