Black Temple Treasure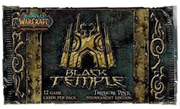 Card totals
Total Cards: 12
12 Numbered Cards

0 Commons
0 Uncommons
12 Rares
0 Epics
This set contains 12 cards filled with loot from the Black Temple raid. Each pack contains 12 cards.
Numbering
The numbering is based on a priority of:
Heroes
Equipment
Quests
Card list
Equipment
Equipment
Quests
Standard Sets

Heroes of Azeroth Block
March of the Legion Block
Drums of War Block
Scourgewar Block
Worldbreaker Block
Aftermath Block
Timewalkers Block

Dungeon & Raid Decks
Preconstructed Decks
Collector's Sets
Promos
Treasures
Misc.