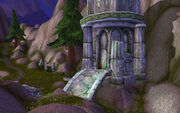 Blackhorn's Penance[21, 44]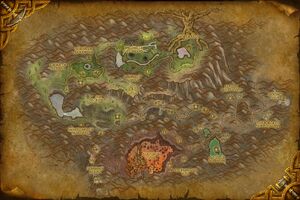 is a solitary tower located directly southeast of the Grove of Aessina in Mount Hyjal. It is here Tyrus Blackhorn has been imprisoned since Archimonde's defeat.
The demonic essence of Blackhorn's has corrupted the plant life around his "shrine". Wailing Weeds can be found all around the grounds nearby.
Notes
Patch changes
External links