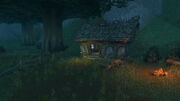 Blind Mary's Haunt[1] is located on the southeast outskirts of Darkshire, just east of the Tranquil Gardens Cemetery, in Duskwood.[81.9, 59.2]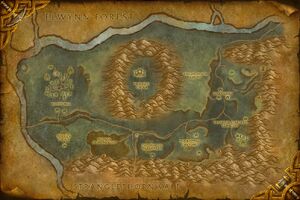 It's named after Blind Mary, a banshee who haunts the old farmhouse.
A few small plots of tilled earth, an outhouse, a picnic table, and a campfire can be seen outside the house. The farm and the nearby hills are dotted with zombies, which tend to "visit" Darkshire citizens' homes at night.
References
^  [10-30] 

The Night Watch