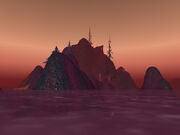 Bloodcurse Isle[85.2, 53.2]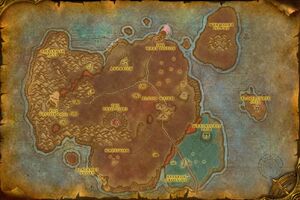 is a small naga-populated island off the eastern coast of Bloodmyst Isle.
At the highest point is a Statue of Queen Azshara, which is involved in the quest

 [1-30] Ending the Bloodcurse.
Notes
The island has the exact same terrain as Purgation Isle, but with different props and colors.
External links