Bonus Objective: Kill Pale
The subject of this article or section did not make it out of the beta stages of World of Warcraft: Warlords of Draenor.

The in-game information in this article or section is kept purely for historical purposes.
Bonus Objective: Kill Pale

Start
Automatic
End
Automatic
Level
92 (Requires 90)
Category
Frostfire Ridge
Experience
13970
Rewards
12 20
Objectives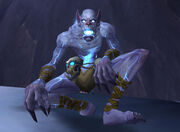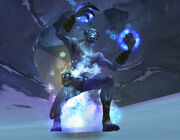 Shiverblood Pale slain × 10
Rewards
Gains
Notes
Shiverblood Slashers and Shiverblood Frostbinders at Snowfall Alcove in northeastern Frostfire Ridge, north of the Magnarok.

 [92] Bonus Objective: Frostbite Hollow will trigger upon entering the cave.
Progression
 [92] 

Bonus Objective: Kill Pale
Patch changes
External links