Boomstick Imports
The subject of this article was removed from World of Warcraft in patch 4.0.3a but is present in World of Warcraft: Classic.

The subject of this article does not exist on the retail realms anymore.
The categories should reflect this, and should not include retail realm categories.
Boomstick Imports was a gun shop found in the Valley of Strength in Orgrimmar.[52, 63]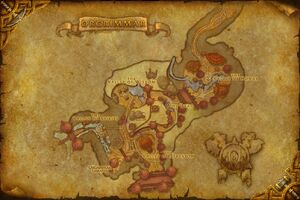 While this shop was destroyed during the Cataclysm, another branch - Boomstick Imports East - can be found in the Old Port Authority of Booty Bay.
NPCs
 Kaja <Guns & Ammunition>
See also