Bornakk

Bornakk's avatar

Role
Community Manager

Most recent posts on WoW Forums

"20-something, I don't remember off hand, but it's getting pretty long.[1]"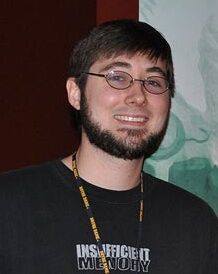 Bornakk (real name Liam Knapp) is a member of the CM team on the US forums. Apparently, he sat across from Drysc at one time.[2] His avatar was inspired by one of the novels[3] and chosen because he likes the lore behind the Mag'har, as well as the mohawk.[4]
Awards
Bornakk is part of the Community Team that won "Best Community Management team" at Dragon*Con 2012.[5]
Notes
References