The Box of Torments is found at [32.2, 15.9]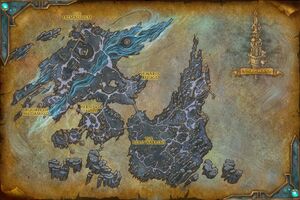 ([72.6, 17.5]300px

in local coordinates) inside a chest of Torture Implements in the back of the Extractor's Sanatorium of the Tremaculum in the northwestern portion of the Maw.
As a quest objective
This item starts

 [60] Box of Torments.
Criteria of
Trivia
This item was renamed from Box of Torture Implements during the beta. It's flavor text was changed from "Includes an insidious music box that plays an endlessly repeating set of dissonant chords. Ve'nari will be interested in this." The flavor was later moved to the quest description instead.
Patch changes
External links