Ornyx

Role
Community Manager

Most recent posts on WoW Forums

"One of the only places you can
be happy to be blue. :)"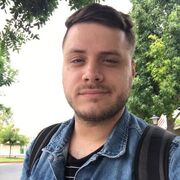 Bret Forbus, also known as Ornyx, is a former Community Manager for the NA World of Warcraft forums at Blizzard Entertainment. He joined Blizzard in December 2015 but his welcome post wasn't posted until January 11, 2016.[1]
On September 14, 2018, Ornyx announced that it was his last day with Blizzard Entertainment.[2]
Trivia
Prior to working at Blizzard, Forbus worked at Nexon as a Community Manager.
He does not like coffee.[3]
Ornyx's favorite tabard is the  

[

Tabard of the Protector

]

.[4]
References
External links