Bronzebeard Encampment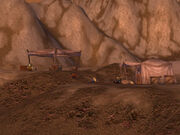 Bronzebeard Encampment was located in the southern Silithus, east of the Scarab Wall[46.1, 78.8]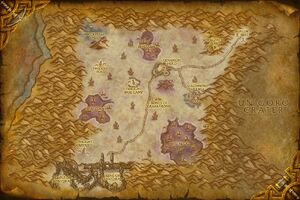 .

This section concerns content related to Legion.
At the end of the third invasion of the Burning Legion, the camp alongside the majority of settlements of Silithus were destroyed when Sargeras attacked Azeroth.
Campers
Quests
Also South-East of it, there is Deathclasp needed for the

 [59G] Wanted - Deathclasp, Terror of the Sands and

 [Noggle's Satchel] needed for

 [58] Noggle's Lost Satchel.
Patch changes
External links