Brother Alen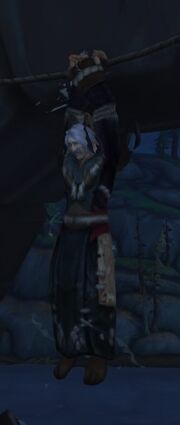 Brother Alen is a human located in the Monastery Archives of Boralus.
Taelia and the Alliance emissary met him to find answers about the missing Kul Tiran fleet. He sent them to Brother Pike and the Storm's Wake in Brennadam.
His corpse can later be found strung from an arch behind the main building of the Stormsong Monastery, presumably killed by the Stormsong loyalists.
Objective of
Quotes
Main article: Archived Knowledge#Notes
Patch changes
External links