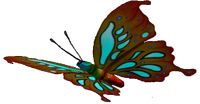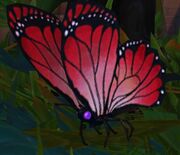 "As you listen to the wind rustling in the trees, and note even the smallest butterfly, your mind is open to learning the deepest lessons the trials have to teach us."
Butterflies are insects with delicate, vibrantly colored wings.[2]
Notable
Types
Pets
In the RPG

This section contains information from the Warcraft RPG which is considered non-canon.
Alexstrasza takes the forms of a deer and a butterfly.[3]
Notes
Gallery
Patch changes
See also
References
Creature group
Beast creatures

 

Arthropod

Arachnid
Crustacean
Insect

 

Mammal

Carnivoran
Ungulate

Bovids
Camelids
Cetaceans
Proboscids
Swine