The subject of this article was removed in patch 4.0.3a but remains in World of Warcraft: Classic.

This includes items and quests that can no longer be obtained or are now deprecated.
The categories should reflect this, and should not include retail realm categories.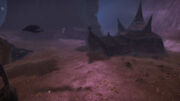 Camp E'thok was a Galak centaur camp in northwestern Thousand Needles.[19, 22]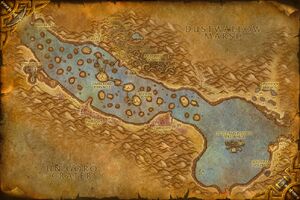 The centaurs here raided a caravan that the goblin Wizlo Bearingshiner was in, but could not steal his most prized gadget, as it's tied around the neck of a ferocious panther he owned.
The camp is now in ruins from the flood, caused by the Cataclysm. Any centaur that survived made their way to Splithoof Heights.
Gallery
Patch changes
Patch 4.0.3a (2010-11-23): While the ruins of the camp still exists, the named subzone was removed.

External links