Cavern of Endless Echoes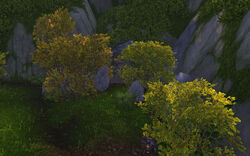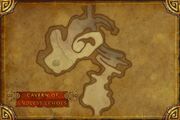 The Cavern of Endless Echoes is a blocked off cave system that can be found above Cattail Lake's western bank in northwestern Valley of the Four Winds. The cavern is filled with dangerous spiders and is the location of a Hidden Treasure.
High above to the west is the Skyrange, on which Kunzen Village and the Kunzen Cave are found. To the northeast is the Springtail Crag.
Patch changes