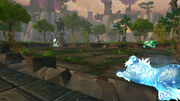 The Celestial Court [39, 55]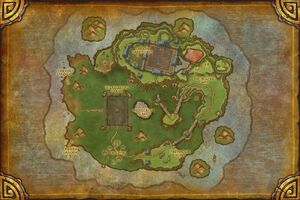 is the home of the Celestial challenges. Located in the center of the Timeless Isle, the courtyard is surrounded clockwise from the north by the Three-Breeze Terrace, the Cavern of Lost Spirits, Red Stone Run, Mossgreen Lake, Old Pi'jiu, Tushui Landing, Timeless Shore, Huojin Landing, and the Misty Strand.
Inhabitants
Quest givers
Vendors and services
Food and drink
Alcohol
Celestials
Pet Battle Tournament
Other
Shado-Pan
Tillers
Timewalkers
Xiao's party
Others
Patch changes
Hotfix (2013-09-12):

The Celestial Court spirit walls no longer close while engaging the Celestials.



Patch 5.4.0 (2013-09-10): Added.

External links