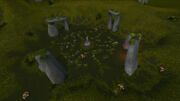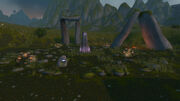 Circle of Inner Binding[30, 61]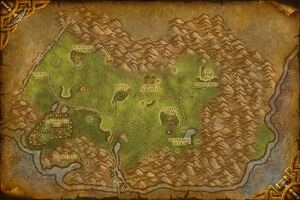 is one of the Circles of Binding in the Arathi Highlands. It lies in the southern part of the region, near Stromgarde Keep, and is guarded by earth elementals. The Stone of Inner Binding, the strongest of the stones,[1] lies here.
It is through this circle's shard that Myzrael was able to contact mortal travelers.
NPCs
Patch changes
References
^  [10-30] 

Stones of Binding
External links