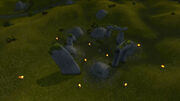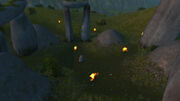 Circle of West Binding[18.8, 31]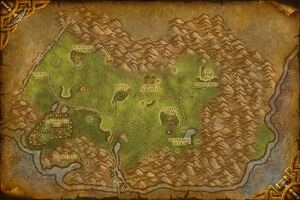 is one of the Circles of Binding in the Arathi Highlands. It lies in the western part of the region, near Thoradin's Wall. It's here the Stone of West Binding is guarded by fire elementals.

This section concerns content related to Battle for Azeroth.
After the Horde built their settlement Ar'gorok, the Circle of West Binding can no longer be found. In its place is Hatchet Ridge, where the Horde gathers lumber.
NPCs
Patch changes
External links