m

Line 1:
Line 1:
−

[[File:Example.jpg|thumb]][[File:Craig Amai 2016.jpg|thumb|275px]]

+

[[File:.jpg|thumb]][[File:.jpg|thumb|275px]]

 
 
 

'''Craig Amai''' was the lead quest designer for ''World of Warcraft''.<ref name="official">http://blizzard.gamespress.com/en-CA/BlizzCon-2014-Warlords-of-Draenor-press-kit</ref> In a post on his personal blog dated September 12th, 2016, he announced that the time had come to leave his role as lead quest designer and explore other paths.<ref name="craigblog">http://www.craigmakesgames.com/blog/2016/9/12/departing-from-wow</ref>

 

'''Craig Amai''' was the lead quest designer for ''World of Warcraft''.<ref name="official">http://blizzard.gamespress.com/en-CA/BlizzCon-2014-Warlords-of-Draenor-press-kit</ref> In a post on his personal blog dated September 12th, 2016, he announced that the time had come to leave his role as lead quest designer and explore other paths.<ref name="craigblog">http://www.craigmakesgames.com/blog/2016/9/12/departing-from-wow</ref>
---
Revision as of 16:50, 16 September 2016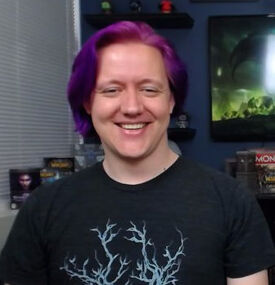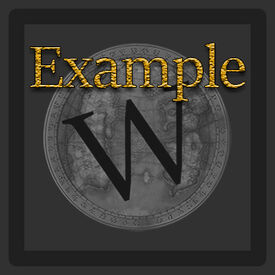 Craig Amai was the lead quest designer for World of Warcraft.[1] In a post on his personal blog dated September 12th, 2016, he announced that the time had come to leave his role as lead quest designer and explore other paths.[2]
Official
As lead quest designer for Blizzard Entertainment's World of Warcraft, Craig Amai guided the team responsible for creating and constructing the majority of Azeroth's outdoor content, with a focus on striking the ideal balance between great storytelling and immersive gameplay.
Amai began his journey at Blizzard as a World of Warcraft game master shortly before the game's launch in November 2004. Before taking on his current position, he tackled a number of design challenges, including crafting the Wolvar and Oracle quest lines in Wrath of the Lich King and shaping the pandaren starting experience on Mists of Pandaria's Wandering Isle.
When not working on content for World of Warcraft, Amai has been known to seek out a wide variety of adrenaline-summoning activities, including bungee jumping and white water rafting.[1]
Trivia
Gallery
References
External links
Selected media