For the critter, see Crystal Spider.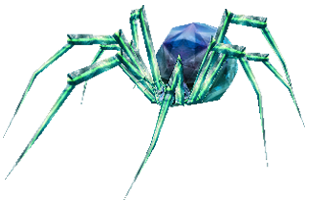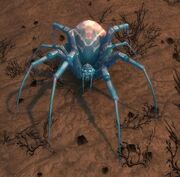 Crystal spiders[1] are unique spiders made of an incredible crystal-like material. Their legs, if not damaged when they're killed, make for wonderful conductors.[2]
Types
Presumed (due to model used)
Critter
Named
As a companion
The

 [Smolderweb Carrier] drops from Mother Smolderweb in Lower Blackrock Spire
Notes
Not all creatures listed on this page have explicitly been referred to as crystal spiders. However, they do use the crystal spider skin.
Patch changes
References
Creature group
Beast creatures

 

Arthropod

Arachnid
Crustacean
Insect

 

Mammal

Carnivoran
Ungulate

Bovids
Camelids
Cetaceans
Proboscids
Swine