Dalmond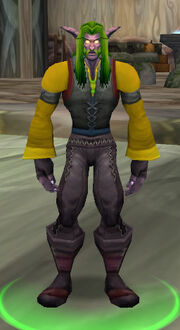 Dalmond was a night elf general goods vendor located in Auberdine when the Cataclysm stuck. He tried to escape the destruction, but ended up dying on the nearby beach.
Sells

The subject of this section has been removed from World of Warcraft but is present in Classic.
Quotes
Gossip
Dalmond's body looks almost peaceful, buried only slightly in the sand..
External links