The Dark Woods is a sub-zone in north-northeastern Ashran,[55, 40]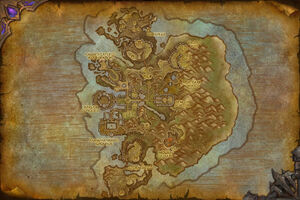 on Draenor.
A shady area populated by a tribe of outcast arakkoa and some voracious ravagers, the Woods are the only part of Ashran where the coveted

[Song Flower Serenade] grows.
Inhabitants

Please add any available information to this section.

Song Flower
The Song Flower object can be found in this area, which can be looted to gain the

[Song Flower Serenade] consumable, granting a buff that increases all stats by 15%, lasting for 1 hour and persisting through death.
Patch changes
References