For the skeletal horse of the same name, see  

[

Deathcharger's Reins

]

. For the death knight class mount, see

[

Acherus Deathcharger

]

.
Deathchargers will serve only those who have no remorse.[1]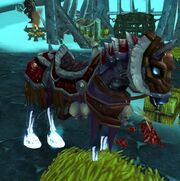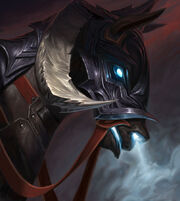 Deathchargers are the mounts of death knights. Many are classified as undead, although some are classified as demons or beasts.
Named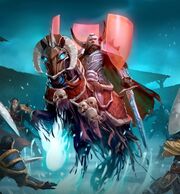 Types
Trivia
See also
References
Creature group
Undead creatures

Corporeal
Incorporeal
Skeletal