The subject of this article was removed in patch 4.0.3a but remains in World of Warcraft: Classic.

This includes items and quests that can no longer be obtained or are now deprecated.
The categories should reflect this, and should not include retail realm categories.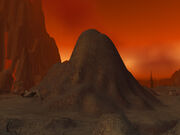 Draco'dar[28, 63]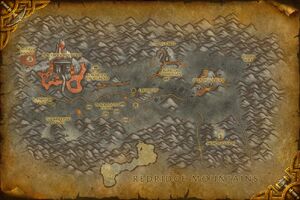 is a region of scorched hills in the southwest Burning Steppes. Draco'dar is crawling with minions of the black dragonflight and adventurers are advised not to enter the area alone.
Patch changes
External links