Drak'Mar Lake is a large lake found in the Dragonblight[93, 26]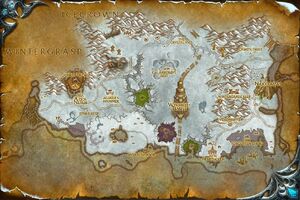 and borders Grizzly Hills. The Maiden of Drak'Mar will appear if a player presents Winter Hyacinths at the small ring in the center of the lake, during the quest A Worthy Weapon.
Patch changes
Patch 3.1.0 (2009-04-14): Subzone added to existing area.

External links