For the character from the main universe, see Draka.
"Spirit of Water, I can bear my child no further. They will never stop hunting us. They will find us, and kill us, if he stays with me. Will you take my baby? Will you keep him safe?"
— Draka[2]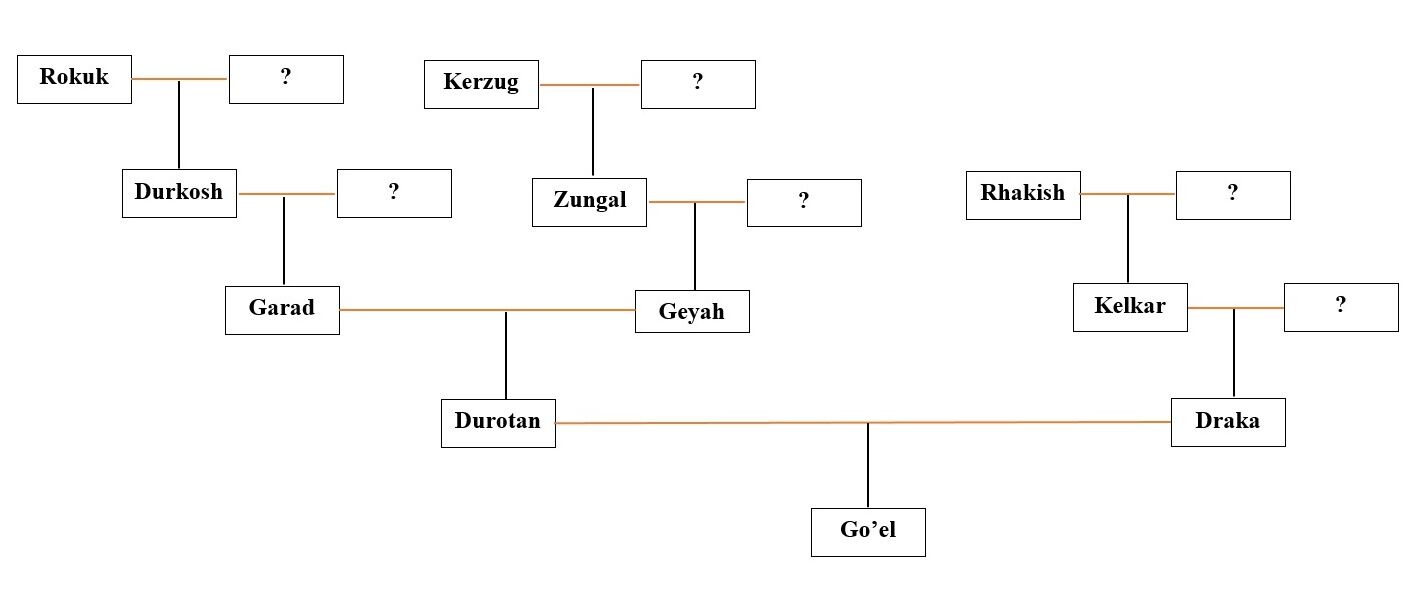 Draka was an orc warrior of the Frostwolf clan, the mate of chieftain Durotan and mother of Go'el. After travelling through the Great Gate to Azeroth, she gave birth to her son, and spent her remaining time caring for the child. When the Frostwolves were exterminated by the other orcs, Draka fled, with the aid of Orgrim Doomhammer, taking Go'el with her. She was killed defending her child, shortly after sending him to safety on a river, afloat in a basket.
History
Notes
Gallery
Videos
References