Dreadmist Camp [47.6, 39.7]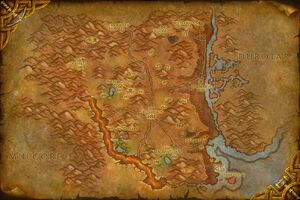 is a Horde encampment located at the foot of Dreadmist Peak, north of the Crossroads along the Gold Road. It is an important stop for Horde caravans traveling through the Northern Barrens.
It is run by Nagala Whipshank.
During the Legion Invasions, the camp was overrun, with several kodo, guards and peons killed.
Inhabitants
Patch changes
External links