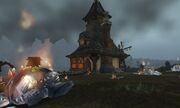 Dreadwatch Outpost[53, 33]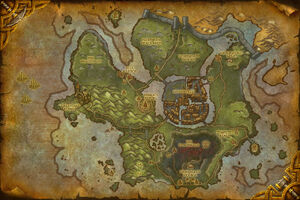 is a Forsaken outpost watching over Gilneas City in the Ruins of Gilneas. This site was key to holding the city, however, after communication was lost with this post, it was discovered all the occupants had been slain.
Before being taken over by the Forsaken, this place appeared to be a chicken farm.
Objective of
Investigating the area is an objective of

 [5-30] Break in Communications: Dreadwatch Outpost.
NPCs
Patch changes
External links