A druid set refers to a collection of equipment with a druid class restriction that provides an additional bonus when worn together.
Dungeon sets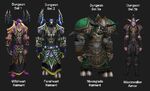 Tier sets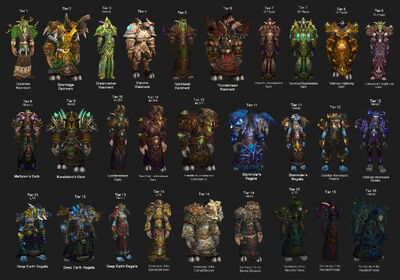 Faction sets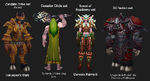 PvP sets

This section contains information that is out-of-date.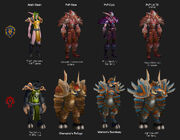 Alliance

Horde


Alliance and

Horde Arena Reward
Challenge Mode Sets
Blizzard so far has only created one full armor set for the complete of Challenge Mode Dungeons; as they've only existed since Mists of Pandaria. In Warlord's of Draenor, achieving a rating of "Gold" in every Challenge Mode dungeon unlocks weapon transmog items.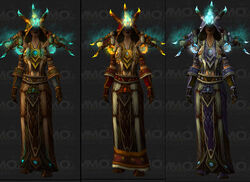 Druid set lookalikes
These 'sets' do not have a proper name and offer no set bonuses. They do however present a unified look and carry druid-friendly stats.
Leather armor sets
See also
 

Raid sets
 

PvP sets
 

Other sets
Classes
About druids
Sets by class